9th Maritime Summer Meeting at Kiel Yacht Club
Thank you that we were able to be there again at the 9th Maritime Summer Meeting of the Schümann Group (UBS). A nice summer evening with nice weather and interesting discussions. Not only existing contacts could be maintained, but also, if unfortunately only short discussions, with politics.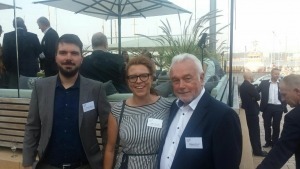 Picture from left: Christian Jessen (TX Marine), Nadine Paschen (TX Marine), Wolfgang Kubicki (Bundestag Vice-President)
We will be back again next year at the anniversary.